dnata Singapore Pte Ltd
50 Airport Boulevard
Singapore Changi Airport
Singapore 819658
Tel
: (65) 6511 0288
Fax
: (65) 6542 6604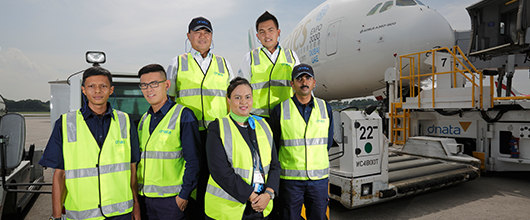 Join Us
We are looking for our next hire with AIRtitude – someone who is a good match for the job, is passionate about aviation and quick on the feet.
We look for people who are great at multitasking, love tackling challenges and welcome big changes.
We are looking for people who are good not just for right now, but for the long term.
We are one of the main employers in the airport community and are on the lookout for smart, team-oriented people to join our family of corporate, ramp, cargo and catering warriors that deliver to passengers' expectations at Changi Airport everyday!